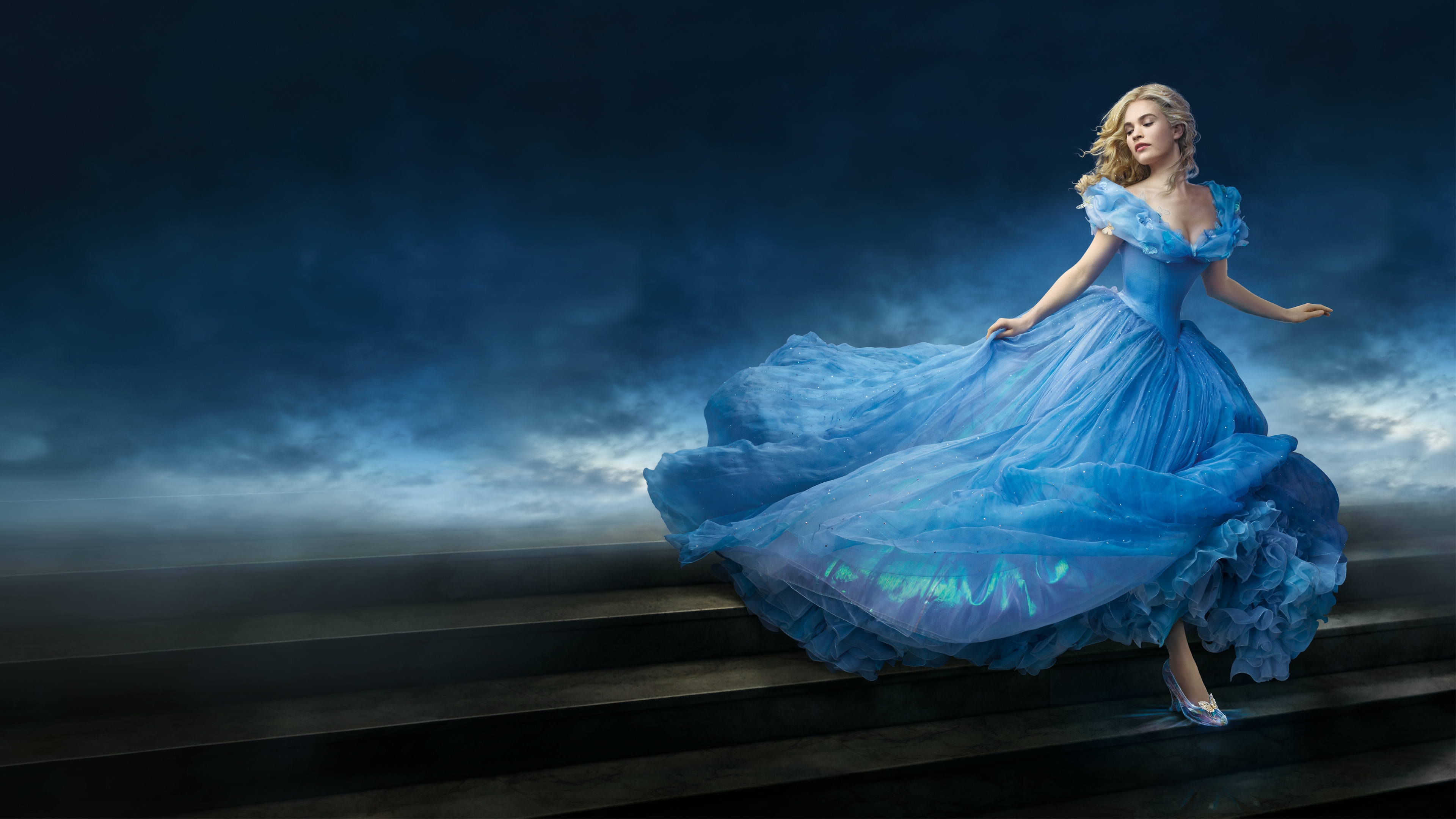 Finally, another review up!
Cinderella review
Okay, so this movie serves us a most oldfashioned fairy tale imaginable and displays a shockingly conservative view on the role of women. Nobody will deny it. But if you can swallow that, it's indeed quite as magical a movie experience as it aims to be (and not even in obnoxious 3D, for a change!). I don't think the studio is excusing reverting to old social values, it just acknowledges a classic tale without feeling the need to utterly change it by updating it to appease a modern audience. And that's not necessarily a bad thing, as this movie proves much more enjoyable than similar recent rehashes of old glory like
Maleficent
and
Alice in Wonderland
, which were quite bland and forgetful despite making the female protagonists tough and independent. Both qualities are sorely lacking in the victimized Cinderella, I admit. But this movie seems to say 'Oh, the heck with it! Let's embrace such ridiculously backward gender patterns for a change and acknowledge our true classics as they used to be, not as they should be today!' If Disney meant to say explicitly that women are either weak willed victims or total bitches with this movie, you honestly think grand dames of cinema like Cate Blanchett and Helena Bonham Carter, let alone promising new faces like Lily James, Holliday Grainger or Sophie McShera, would voluntarily have signed up for this slap in the face of their sex? I think they just recognized the obviously outdated romantic plot for what it was and decided to run with it just to enjoy getting a chance to play such outrageous roles, so seldom seen today. And for the better, since if they occurred more often, that would indeed be suspicious and uncalled for. But it's not wrong to indulge in reactionary storytelling every once in a while, to appreciate just how much female roles have changed since the days these types of women were seen everywhere on the big screen.
Plus, the movie is at least a little modern in other regards. There's a black guy playing the captain of the royal guard in a court full of white folk. And him and the prince certainly seem like close chums. That wouldn't have happened in the original animated classic for sure. What a long way we've come!